SAFE!
Made from safe, hygienic material, the easy-to-use, self-administered LipoRoller® smooths, shapes, and contours skin following surgery so you can be sure you see the results you want.

COMFORTABLE!
The LipoRoller® is designed to be used over your compression garment, meaning you'll avoid the discomfort often associated with removing surgical apparel.

EFFICIENT!
Feel the toxins as they're flushed from your body! Try the efficient, effective LipoRoller® today from the comfort of your home or office for results that are truly evident.
The Original Liporoller® is
a recovery MUST..
Liposuction comes at a high price .. There is surgery downtime, uncomfortable compression garments, dealing with post-procedure issues such as unsightly lumps, fibrosis, hematoma, etc. .. Simply put, getting sculpted ("snatched") is one thing, but tackling recovery for up to a year is truly something else .. What is a real possibility and downright scary is that should these issues be left untreated or not treated properly, that they can cause permanent skin irregularities .. Jeopardizing your desired results and potentially leading toward emergency surgery and costly, timely revisions ..
What If Your Recovery Is Unsuccessful?
Is that a real possibility? Unfortunately, it is .. You have your procedure, work through the post-liposuction recovery process, and only to find out that your results are not quite what you envisioned .. Round 2 simply to correct, or, attempt to correct Round 1?
That isn't how it should be..
What if YOU could play an even more important role in your recovery?
What if YOUR recovery was in YOUR hands on YOUR schedule?
Your ONLY solution..
So what are you waiting for?
Be prepared - don't leave your recovery to chance.
Invest in a LipoRoller today, and love your results tomorrow. the results you want and deserve.
BUY MY LIPOROLLER NOW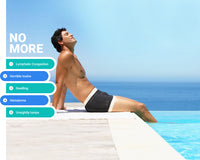 Our Satisfied Customers!
I used Liporoller post surgery and I must say it helped a lot with drainage and swelling. I used it In combination with Massages which are expensive btw. Having the roller was the trick to seeing fast results. I would highly recommend anyone getting Lipo or a TT to use it.
I had lipo on inner thighs which is a difficult area to keep smooth. I start using this roller along with some anti-cellulite oil about 5 days after surgery just very lightly once a day. then I began using it more aggressively after 2 weeks. I honestly think that it healed my healing process, as my bruising started fading very quick and I hardly have any lumps at all. the area look good so far. its only been 3 weeks since the surgery and the bruising is almost gone completely, there are still some sore/numb areas as expected, but no lumps! also I would like to mention that when I received this product, the company sent me a personal hand written letter with tips on how to use it and a thank you note, which was really nice.
Great product! Firm, perfect size and feels amazing. I can already feel my skin loosening after the first use. I had a mommy makeover a few weeks ago and still have some areas that are swollen and very firm..this will help loosen them. The size of this item allows you to use it on yourself, which is good for when you dont have someone around. Came with a personalized thank you note and instructions. I reccomend this to anyone that's had lipo!!
This has been a life saver. Their customer service is beyond any expectation and their actual product is so amazing and has helped my legs and every area that I've had liposuctioned that I am so grateful. My surgeon loved the concept and thinks my amazing swelling reduction 2 weeks post op is because of this product. This is a must for people undergoing Lipo- it's immediate the swelling reduction and lymphatic draining and pain management!! Thank you for such great customer service and attention in answering concerns and questions!
After having lipoabdominoplasty, I needed something to massage my "lumps" out. This does the trick nicely. Just using it at night before I go to bed makes a world of difference in the morning. I could also see myself using it later on for sore muscles.

It also came with a personal note. Excellent customer service!!! Thank you!
Fast shipping! Got this for my upcoming TT & bbl waist & back lipo. Can't wait to try it post op. Will update once I put it to good use. Other than its very well made, rubbery and when I tried it out on my thigh with firm pressure it released lots of tension.

Also, the personalized note was a great touch! I haven't even used it but I know it'll be great and I've told all my surgery buddies about it lol

Specifically Designed
for the Liposuction Client

Endorsed by Surgeons
and Therapists
Fast
Shipping

110% Satisfaction
Guarantee
RECOMMENDED USE AND BENEFITS
While the LipoRoller® is designed to work proficiently on its own, to receive maximum results, we suggest using it in conjunction with a professional massage treatment.
For lymphatic drainage:
Ten minutes every day for two weeks, post-surgery.
For scar tissue:
Fifteen minutes every day for three months.
Benefits may include:
Edema reduction
Fibrosis reduction
Scar tissue prevention
Infection prevention
OUR HAPPY CUSTOMERS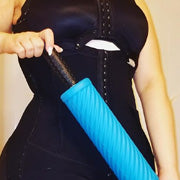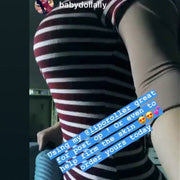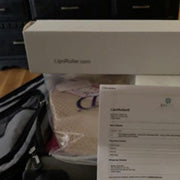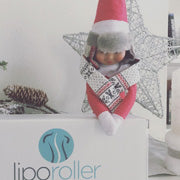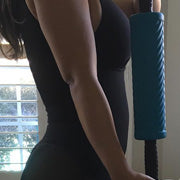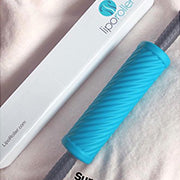 about us
After my wife and some friends went through a liposuction procedure, and had to deal with the recovery - we looked for ways to speed up the process and make sure it heals as well as possible.

We poured through online websites, social media, asked our friends and more… We went and looked at medical supply shops… The result was always the same - there's no product available that was designed specifically for post surgery massage.

And even more importantly - there was no massage tool designed with the post-liposuction patient in mind.

We kept thinking…

"Why isn't something like this available?"

Eventually, we took it into our own hands. We did extensive research on massage devices, massage techniques, and found out exactly what happens during the liposuction recovery process.
read more